Life's gotten kind of busy here in Boltonshire, so blog posts are few and far between. If you see a daily post, it's because it was scheduled in advance. I'll do my best to stay up to date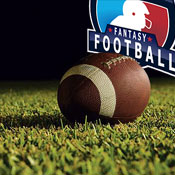 Fantasy Football Week Four
El Supremo Maximos (2-1) vs SA Scikotics (2-1)
I played my baby brother (the one with the team that does not have a douchebag name). We were both 2-1 going into the match up. We were in Houston for my other brother's wedding (the one WITH the douchebag name), and he took great joy in seeing the Steeler's LOSE TO THE STINKIN TEXANS!!!! Not for any real love for Houston, but for the fact the Steeler's defense was yet again SCREWING WITH ME!!!!
Final Score: El Supremo Maximos 69 / SA Scikotics 79
It wasn't a total devastation, but if the Steelers would have done their crap, I could have won.
If I cussed, I'd call them a-holes.
El Supremo Maximos (2-2).
Fantasy Football Week 5
El Supremo Maximos (2-2) vs Team YO MERA (2-2)
I don't even know what to think of the other team. It would hurt if I did, so I didn't bother. I had won my first two games and it's down hill from here and to be honest, I forgot about setting the team for play this week.
Honestly, I didn't touch the team and was already pushing it out for auto pilot.
The Steelers didn't suck up the field, but I would probably only call the
b-holes
now.
But somehow, I pulled out a win.
El Supremo Maximos 127 / Team YO MERA 68
Obviously they put their team on auto pilot too.
Next Week
Next week I take on my new sister in law. And I'm not EVEN going to put her name on here for fear it will bring in the wrong type of audience if they decide to google search her name, so I'm just going to call her, "Team Who Shall Not Be Googled"
El Supremo Maximos (3-2) vs. Team Who Shall Not Be Googled (3-2)
I'm scared. Not because she's my new sister in law and I don't want to embarrass her. I'm scared of search engine optimization results.
If you're a perv leave this page.