04/08/10
This is a Sponsored Post written by me on behalf of 20th Century Fox. All opinions are 100% mine.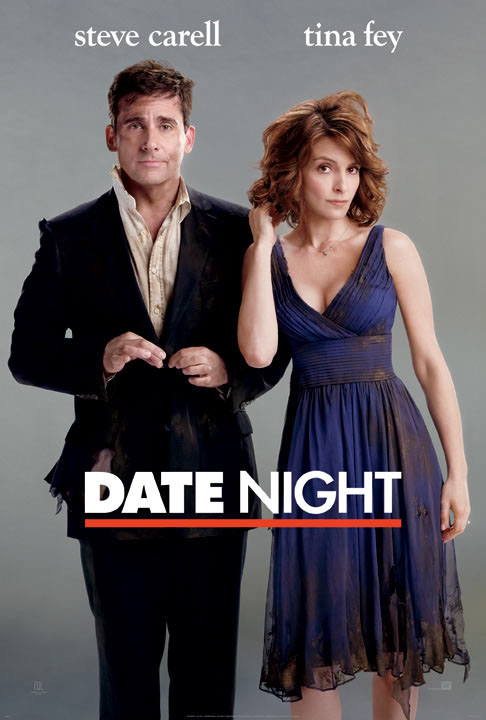 One thing my wife and I do not get enough of is a routine date night together. The last one I remember taking was on Valentine's Day. Or actually it was the day before Valentine's Day because we couldn't get any of our loser single friends or relatives to watch FIVE kids on the actual day. So Nana and Grandpa Robert helped us out the day before.
I can't really remember where we went, it was either Olive Garden or Jack in the Box. I know KC loves the Chicken Alfredo there, but I love me some Jack in the Box tacos. After dinner we went to the movies and drank lots of...
MOCHA!!
Because that's how we thirty-somethings with five kids roll.
We came back home and she didn't get pregnant.
So a movie is coming out this weekend (April 9, 2010 to be exact) called "
Date Night
" and it stars Steve
Carell
and
Tina Fey
. I would really like to have my own date night to see this movie, more than likely with my wife.
The New York Times describes the movie..
In "Date Night," which opens Friday, a bored suburban couple played by Steve Carell and Tina Fey go on their weekly dinner date and find themselves thrown into a night of intrigue: there's breaking and entering, a car chase, a shootout and a showdown with an underworld boss at a strip club. Husband and wife come out of the adventure with some scratches and also with their ardor renewed.
(For the full New York Times article please visit: http://www.nytimes.com/2010/04/04/movies/04date.html?ref=movies)
Check out the preview below.
From the previews, this is EXACTLY what happens when I take my wife out. Except, I haven't seen any Jack in the Box tacos or mocha. To me the movie looks like it could be a fun filled two hours. It looks like an amalgam between The Out of Towners and Adventures in Babysitting. It will be hard for me not to see Steve Carell as
Michael Scott
and I'm sure Tina Fey will continue to play the "sheepish, only smart men think I'm attractive" type of character.
I would really like to get out and see the movie this weekend. Hopefully I can find a friend or relative that will not take offense to me calling them a loser earlier.
Do you and your spouse get out often for date nights? Do you think you can get your single loser friends or relatives to watch your kids this weekend while you go see it?
Date Night Movie