Friday
, I was invited to attend a conference call with actor Jason Schwartzman, star of the upcoming Wes Anderson directed animated movie,
FANTASTIC MR. FOX
. Jason voices the character of Ash. Ash is the son of the title character, Mr. Fox (voiced by George Clooney). The call was set up for Mom and Dad bloggers by
42West
.
Jason Schwartzman
debuted in Wes Anderson's Rushmore. He has also appeared in Slackers, Bewitched, Shopgirl and The Darjeeling Limited to name a few.
Wes Anderson
has Bottle Rocket, Rushmore, The Royal Tenenbaums, The Darjeeling Limited credited to his name.
Fantastic Mr. Fox is based on
the book of the same name
by Roald Dahl. Who has also written other classics such as Charlie and the Chocolate Factory, James and the Giant Peach, and Matilda.
Jason called in right after a quick stint of morning talk show interviews. When he realized he was talking with a bunch of parent bloggers, he seemed genuinely excited. He even called it "the largest conference call of his life." Following is a summary of the questions and answers.
The first question came from Ashley Cooper over at "
Optimistic Cynicism
": Can you relate to your character from the film and how?
Jason:
My character is an young fox around 12 or 13 years old. His father is a powerful, handsome and charismatic fox. Ash hasn't hit his growth spurt quite yet. He also deals with the fact that he doesn't have a lot of friends, getting picked on quite a bit, and the girl he likes actually likes his cousin. So I can definitely relate to his character. Twelve and thirteen years of age was an amazing time. A lot of new things are happening in my life such as entering a new school and meeting new friends. I hit my growth spurt later and felt little. I wished I was a better athlete and liked lots of people who didn't want to be friends with me. It was an odd and bizarre time. It is nice that in this movie that this character is little and comes to realize that it is nothing to be embarrassed about. His size is what saves his cousin's life. The things that make him different are the things that he should not be embarrassed about, but what makes him incredible.
The positive message of the movie is that it is ok to be yourself. Do not worry about if you feel different. Being different is what feels cool and great. We should all be the people that we are because that is what makes us beautiful. If we were all the same, think about how boring the world would be. We each have something unique and we put our uniqueness together to make that world a great place. That is what is important. The movie manages to get the message across in such a great way that it is very clear and does so in such a nice and gentle way.
Honestly, when I read the script, I completely related to the character. Down to almost every aspect of it.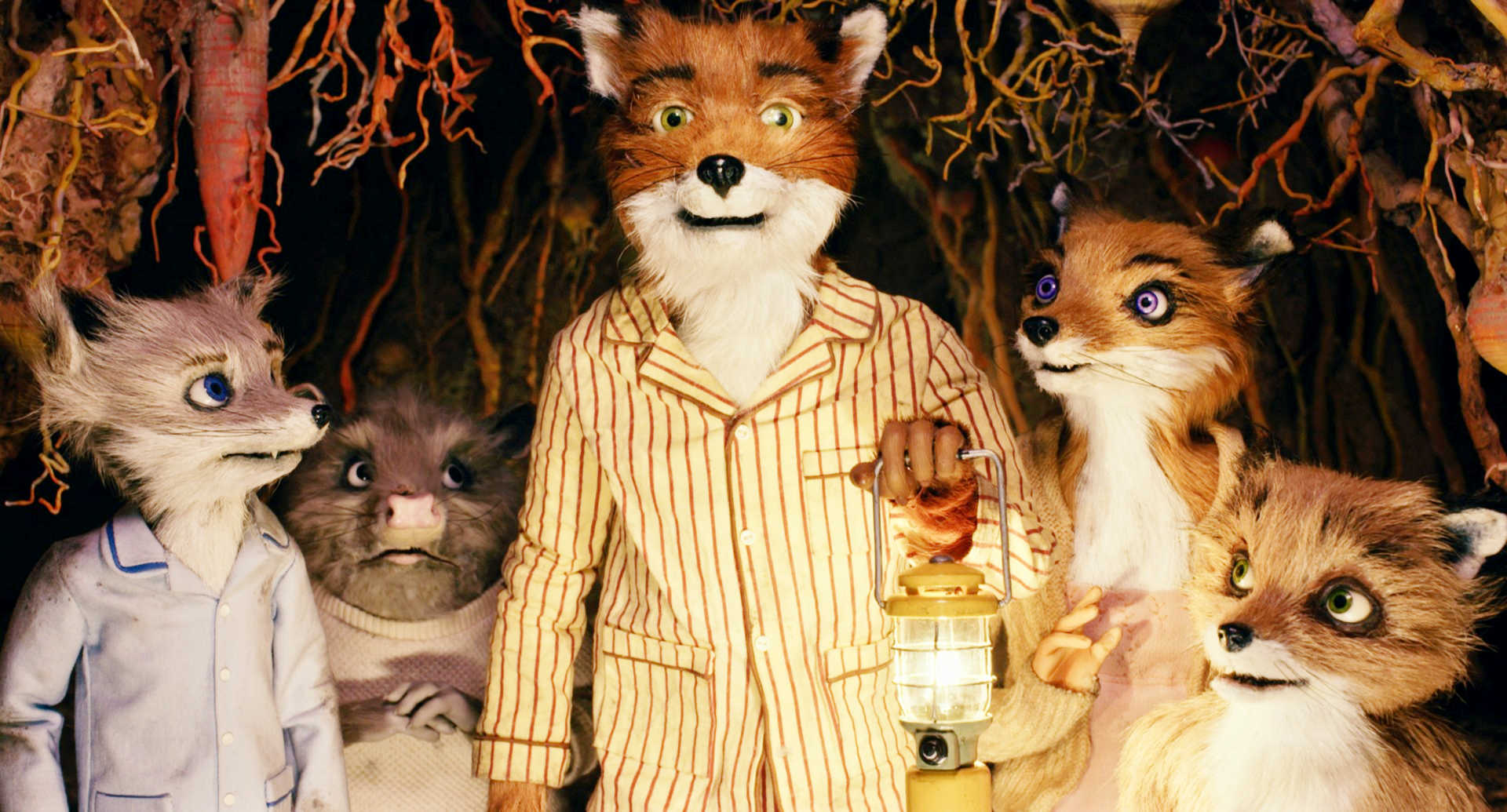 Travis with "Accumulating Life" followed up with: The humor in the movie is aimed to parents and children. how do you think the adaptation appeals to both audiences?
Jason
: The movie is completely for families. Both kids and their parents have had great responses. Everyone has been excited about seeing the movie. I wish I could screen it to animals to see if it would play to that demographic. Roald Dahl is a beloved children's book writer. The book was read to me by my mother. I loved imaging the world of the foxes and the movie is a great adaptation. It is a perfect marriage of Roald Dahl and Wes Anderson. All adults will love this movie and it is very funny. Adults will be able to grasp the amount of work that went into the movie. It took three years and 150,000 still images. It was a long and arduous process.
It is a mesmerizing and beautiful movie. Kids will love the humor. There is also a lot of physical humor. This is Wes Anderson's finest moment. It is hysterical and the funniest thing I've seen in my life. It was written with children in mind. The kids will get every joke and love the movie completely. I think there is something funny about foxes going through human relatable emotions.
Dawn Rutt with "
Peeling an Orange with a Screw Driver
": What is your favorite part of the movie?
Jason
: I love the part at the end when Mr. Fox, Ash, his cousin and the Opossum are on a motorcycle driving back home. Ash had rescued his cousin and they see a wolf on a distant hill. It is a beautiful scene. It is a very heartwarming moment between the foxes, the other animals and the wolf they had heard about the entire movie. With the point being let's keep being animals.
Other Points Jason touched on was:
- The cast lived on a farm during the reading for the movie.
- Bill Murray was the inspiration of the wolf design in the movie.
- If a scene happened under a tree, they would go to a tree and act out their scene.
- The movie is made with kids in mind.
- It's made for the whole family not one with a lot of adult jokes.
- It's an adventure movie.
- Fun and exhilarating.
- Super uplifting and happy.
- Has seen in four times and it keeps getting better.
- He is going on his honeymoon after the phone call.
Jason stated that he had a blast and enjoyed the forum the process of how the interview went. He was excited because he is just beginning his family. Although he does not have a child yet, he feels that he is halfway there to be part of the elite clan of being parents.
You could tell in his voice that he is very emotional and excited about this movie. I really enjoyed listening to him about his experience during the making of the movie. Hopefully, I will be able to take my kids to go see it. I was certainly more excited about the movie after listening to him on Friday.
Fantastic Fox is currently in limited release and is scheduled for nationwide release on Thanksgiving Day.