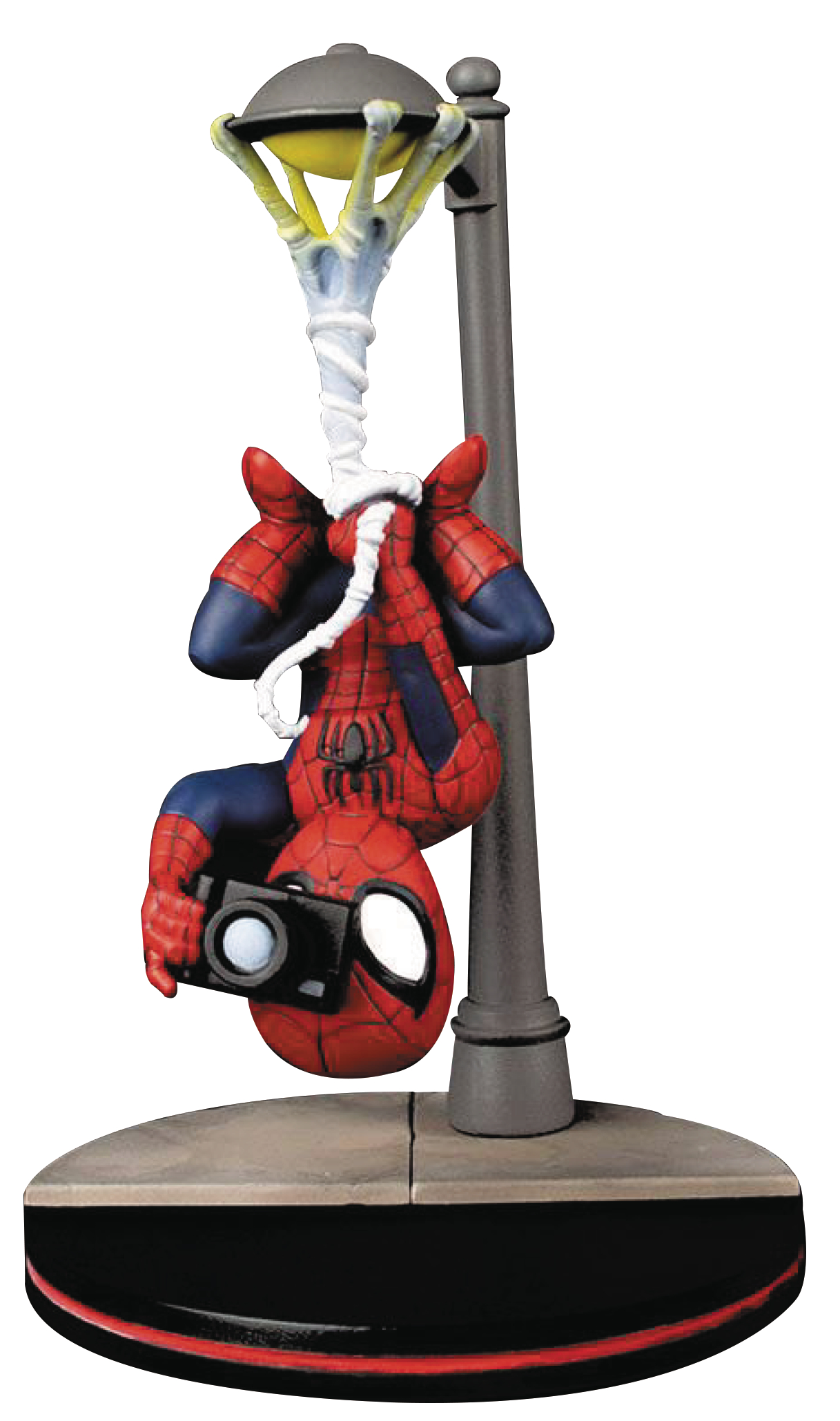 MARVEL HEROES SPIDER-MAN SPIDER CAM Q-FIG FIGURE (DEC168043):
From Quantum Mechanix.
With great power comes great responsibility, but every now and then, a guy just wants to have fun! Spider-Man hangs upside down from a rope of web, waiting to snap the perfect shot. This playful diorama shows both the impishness and compact power of our teen superhero. Spider-Man is just one in the series of Marvel Q-Figs, so be sure to check out the rest of the amazing superheroes and villains!
In Shops: Mar 01, 2017
SRP: $19.95